All current slabs removed, new patio/ path area prepared and new slabs laid on solid concrete.
New fences installed. Replaced garage soakaway.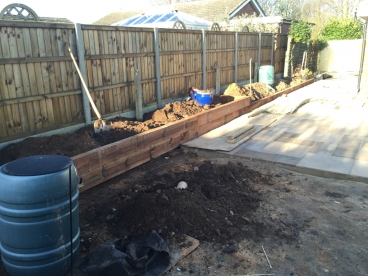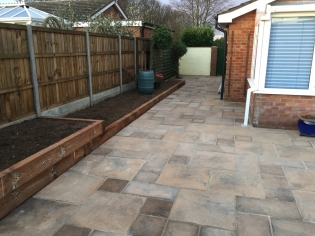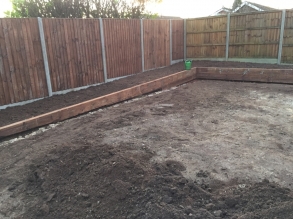 Sleeper edged boarders mounted to concrete posts, raised beds allow for lawn area to be lowered and level. Hardcore in lowered section around lawn edge for slab to be laid to aid grass cutting.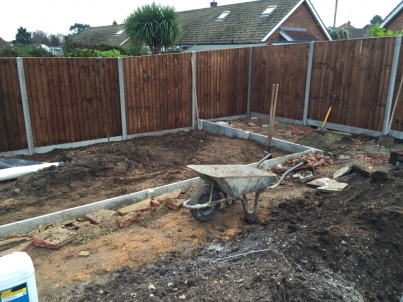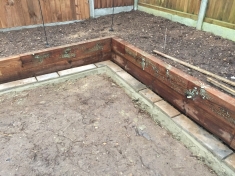 Concrete retainers added to retain higher lawn and shed area. Rubble ready for path and shed base foundations. Lower area will be Veg patch.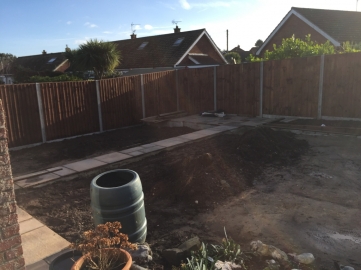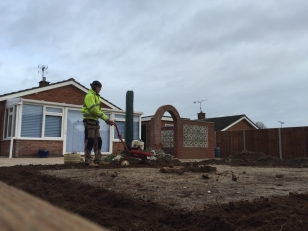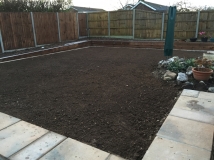 Path and Shed base area complete. Lawn area rotovated, leveled ready for stone clearing and treading.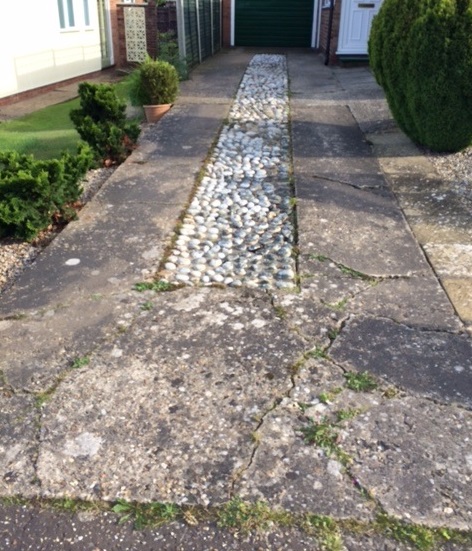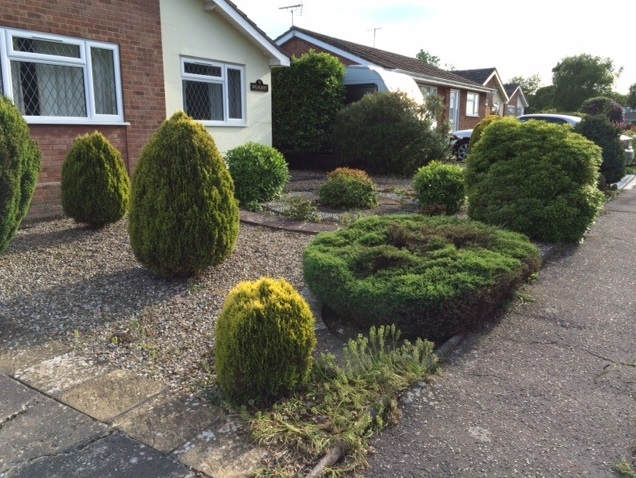 Front Before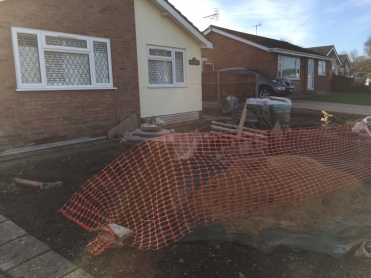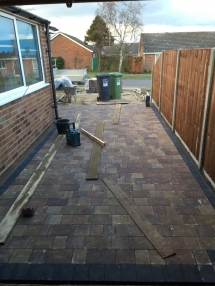 Front Cleared, Driveway prepared and laying started. Our Drives are laid on solid concrete, NO WEEDS & NO SINKING BRICKS!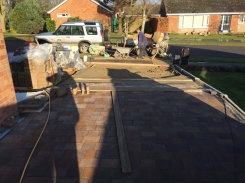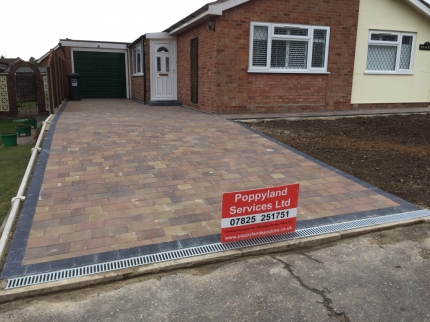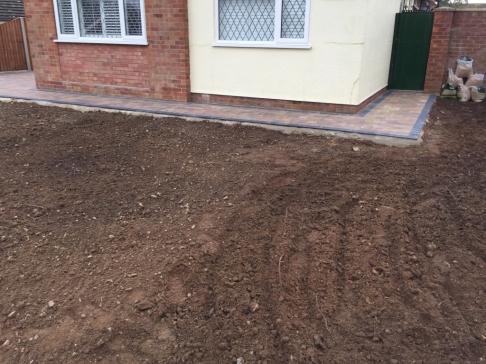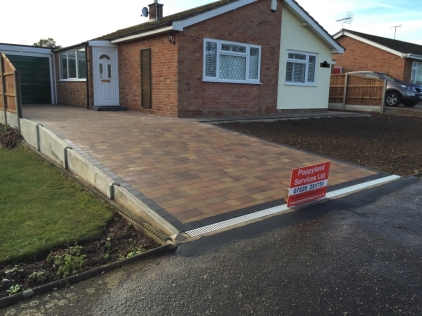 Driveway complete. Soil to be brought in and prepared before lawn lay. Waiting for the warmer dryer conditions before doing the lawns.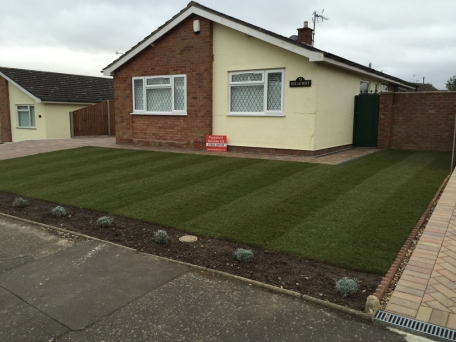 Finished